What is a Birth Doula?
A doula (/ˈduːlə/), also referred to as a birth companion or birth support, is a non-medical person who assists a person before, during, and/or after childbirth, as well as her spouse and/or family, by providing physical assistance and emotional support. It is never the place of a doula to judge, condemn or go against a mother's wishes. Doulas do not take over or come between the mother and her birth partner or doctor and should work with other birth attendants. Unlike nurses and doctors, doulas also do not take shifts or leave during a labor.
What should we do to prepare for our birth?
Hire a doula, learn everything you can about birth and postpartum in classes, videos, by talking with friends (who enjoy parenting), do the spinning babies daily routine (ask your doula), practice squats, sift with your rebozo, keep hydrated, and most of all trust that your body can do this and knows exactly how.   Call your doula or other Sage Birth & Wellness Collective member for ANY question.
Why Do I want to Hire a Doula?
Because a doula is all about YOU.  You will have her by your side from the time that she arrives at your home until your baby is safely earthside and for a few hours after.  She doesn't leave for other birthing women, or to answer a page, or to take a dinner or sleep break.  She's your emotional and physical support while you are in labor and during your birth.  Doulas are your own personal resource guide.  They have invaluable information about pregnancy and the birth process, and if they don't know the answer to a question, their network of birth workers and women's health professionals is mind-boggling. Doulas help lower health risks.  Doulas provide additional support to OB's, nurses and midwives during pregnancy, labor, birth and postpartum.  Doulas support your partner.
My partner is worried he/she will be replaced by a doula.  Is that true?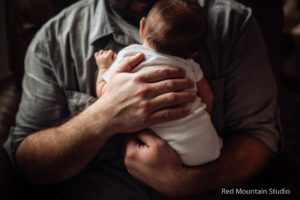 It is our deepest desire at Sage Birth & Wellness Collective to eradicate this supposition.  While hiring a doula adds a person who will witness the birth of your child, our hope is that in the work we do prenatally, as well as during labor and throughout birth, your partner will feel prepared, knowledgeable, calm and confident to be your best birth partner.  Your partner will be trained in techniques for easing labor pains, providing invaluable emotional and physical support, in addition to being ready to act as your best advocate for following (or helping you negotiate through any deviations from) your birth plan.  Doulas educate, instruct, and provide reassurance to partners as well as trading off with them during labor to allow for them to relieve themselves, get a quick nap, or take valuable nutrition to continue to support well.  The biggest convert to hiring a doula is often the birthing mamas partner!
When would we call our doula?
We want you to call your doula when you think you are in labor.  Your doula will ask questions on the phone, make an informed decision on when and if she is needed, and develop a 'check-in' plan.  This usually means we talk with our clients every couple of hours. Each doula has a preferred time to meet their clients at their home, but most want to arrive at the time when the partner needs to make the phone call.  This means mama is in a good pattern of labor and the doula's expertise and support will be the most beneficial.
How does a doula act on our behalf with hospital staff?
Birth Doulas have relationships with both their clients and the staff members of most area hospitals/birthing centers.  This relationship is very important.  While we want to advocate for our families, we also don't want to come across as being "THAT doula" that is perceived as the difficult person in the delivery room who is argumentative and insistent upon a zero intervention birth.  That being said, we want to follow your birth plan diligently while offering you information on ways the birth of your child may require deviations, if necessary.  We will always act as an objective voice in the room between the staff and our clients, clarifying information, and offering time to discuss the recommendations being made.  We will coach you to ask questions such as "What are the risks/benefits to me and my baby" for each intervention.  You will also be given materials to read and educate yourselves on evidence based pregnancy and birth guidelines, as well as infant care immediately following birth (Vit K, erythromycin, Hep Vacc) so you can make informed choices along the way.
Learn more about our postpartum doula and postpartum care services.
What do doulas do in prenatal appointments?
This is as unique as each doula.  All doulas spend time listening, educating, and developing relationships.  This is intimacy–your birthing day–and you want to know your doula well!
Many doulas practice hands-on techniques with mama and teach them to the partner (hip squeezes, counter pressure, rebozo work, pregnancy and labor massage techniques).  Many doulas help by creating affirmations, assisting with developing a birth plan, or other special things that all serve to establish relationship, build confidence in yourself and your partner, and prepare you to rock your birth!
Do I need a doula if I have a midwife?
While midwifery models of care allow for much more time spent with your individual midwife, or get to know several within a group, midwives often have multiple patients birthing at the same time, especially in a hospital or birth center.  Most midwives appreciate the support brought to the laboring couple by their doula, and many encourage their patients to find one prior to their labor and birthing day.  A home-birth midwife will often have an attendant to assist her with her care.  Often, a doula serving at a home-birth can assist with siblings, help the partner or act as an additional pair of hands in offering comfort to the birthing mama.
Do doulas help with high risk births?
Doulas are not just for people who desire an unmedicated birth. (In fact, some doulas specialize in high risk birth or even specialize in working with clients planning cesarean births.)
More and more often, there are families that desire and are scheduling family-centered or gentle cesareans.  Having a doula help navigate this birth plan and be available to the birthing woman before, during and after her birth to support her physically and emotionally and ensure she is not left alone at the end of surgery while her partner is working with the baby.
Learn more about high risk doula Amy Meilen.
What can I do if my baby is breech?
When a baby is presenting breech in the 3rd trimester, many things can help.  Seek out help from a chiropractor familiar with the Webster technique, find an acupuncturist familiar with pregnancy and women's health, and talk with your doula about special positions that have been shown to help baby flip.  If none of them are successful, ask your doctor or midwife about EV (external version) where specially trained teams attempt to turn baby from the outside.  Done in a hospital, this usually works easily if baby can be convinced to turn.  Often, babies with breech presentations have settled in and are unable to turn for some reason.  Mamas can also talk to their babes and explain the way they will work together in late pregnancy and birth!
What are the benefits to laboring at home?
For moms wanting a natural birth in a hospital or birth center, laboring at home helps labor progress more quickly and comfortably.  It will increase the odds that they will be further along upon arrival, reducing unnecessary use of labor augmentation interventions, as well as allowing mom to progress without unnecessary restrictions (fetal monitoring, IV placement, frequent BP checks, etc).  Laboring at home keeps mamas and papas in their familiar, safe and comfortable environments, which allows Oxytocin to flow freely between mama and partner as well as provides a degree of comfort while adjusting to the sensations of labor.  Your doula will know just when to suggest leaving for the hospital or birth center, and you will feel confident in the process.
What does it cost to hire a doula?
In Boulder county, you can expect rates between $950.00-$1,800.00.  Most often, this is not covered by insurance.  Because of this, for many families it can seem like a tremendous expense.  What you will be saving is the potential for avoiding costly interventions, as well as ensuring the birthing mama's perception of her birth experience will help her realize her strength, her innate wisdom to birth her baby, and provide her with a lasting memory of her baby's birthing day–that was filled with love, support and intuitive experience.
Additionally, the average hourly cost of hiring a doula evens out when considering her time in prenatal meetings, labor support, postpartum visits and time spent with notes, editing photos, timeline documentation, and more.  Sage Birth & Wellness Collective doulas have packages from $950-$1,500 with a variety of specialized services offered as well as the ability to create custom packages that fit your budget.  If you feel you are stretched financially, but still want to hire a doula, Please ask Sage Birth & Wellness Collective members if they can be flexible with costs or payment options.  We offer sliding scale fees for families in need.
There are so many doulas in Sage, how do I know who to hire?
The Doulas at Sage Birth & Wellness Collective all believe in birth and postpartum!  We love our jobs and are committed to offering you the best pregnancy, birth and postpartum care.  We are certified with various organizations, and each has a level of experience which the collective knows will offer moms, their partners and their babies, with the best care available You can trust each of us to meet your needs. Read  our bio's in "The Team" –your instincts will tell you who you resonate with personally. Schedule multiple interviews, if you'd like, and If you require a specific rate, please contact us for recommendations of the best doula(s) to fit your budget.
What is a postpartum doula?
A postpartum doula provides evidenced based information on things such as newborn feeding, physical and emotional recovery from birth, mother–baby bonding, infant soothing, and basic newborn care. A postpartum doula is there to help a new family in the first days and weeks after bringing home that newest family member.  Other postpartum-care offerings include closing/sealing ceremonies, baby-wearing and attachment parenting education, massage, postpartum nutrition and ayurvedic meal preparation.  If a mama is at risk for postpartum mood and affective disorders (PMADs), clients often view postpartum doula care as Preventative care. Research indicates that postpartum care decreases the risk of PMADS. The lack of postpartum care rituals may be causal of PMADs that affect an estimated 20% of American mothers or 1.3 million women annually.

What are the costs of a postpartum doula?
Costs of postpartum doulas can vary according to selected offerings.  Plan to budget between $35-$60/hour as a base rate and have a 2 hour minimum per day.  Many postpartum offerings are specialized and are not covered with standard fees.  Speak to your doula to learn more about pricing.  A great way to honor a birthing mom at a baby shower, or as a baby gift, is to build an account for postpartum doula care!
My mom is going to stay with us after our baby is born, will I still need a postpartum doula?
Let's just say, moms (and MIL's) are the greatest, but their focus can be misguided.  Mamas and papas and babies need time to rest, rejuvenate, and be cared for without strings attached.  We come without agenda, and are there exclusively for the new family.  We won't judge, argue, or offer unsolicited advice.
What is a yoni steam?
A Yoni, or vaginal steam, is an offering where a woman sits over the warmth of an herbal steam bath in that acts as a lavage for the vagina.  It helps reduce pain and bloating, speeds healing and tones the reproductive system in postpartum time, assists with repairing torn tissues, or c-section scarring, and assists with the healing of hemorrhoids. Most importantly, it feels amazing, warms you inside and out, and is a fabulous part of mother roasting services.
Pelvic Floor PT FAQ's
What do I bring?:
Bring a list of your medications, as well as adjunctive treatments.  Much of the evaluation is a collection of subjective information in the form of questions.  Many of these cover personal topics and may feel difficult to discuss openly.  I maintain STRICT confidentiality, and I can help you more thoroughly if I understand your problems in their entirety. Please also wear clothing that you might wear to a yoga or pilates class.
What can I expect on the first treatment?
After receiving your history, I'll assess your body's posture and musculoskeletal system.  I look at form and function—the joint mobility or lack thereof, strength, endurance, imbalances, and anything else that may be contributing to your problems.  Then, with your permission, I'll conduct an external and internal pelvic floor muscle exam to check your pelvic bowl and determine what may be contributing to the issues you're dealing with.  I will be in constant communication and will explain every part of the exam.  If you experience any pain I will stop immediately.  My hope is that you feel as safe and comfortable as possible throughout evaluation and treatment, and to establish a treatment plan that works for you moving forward.
If I'm pregnant can I receive pelvic floor PT?
While I don't do internal work with women while pregnant, YES!!  Low back, round ligament pain, sacral misalignment or SI joint disfunction are all common conditions affecting pregnant women.  We can get much done externally, including work on posture, core strength, and may discuss ways that your upcoming labor can be made easier, more efficient and more comfortable for your body. 
How many visits will I need?
This depends!  Each body presents and heals differently.  If you're eager to return to running or high-impact physical activity, and are leaking every time you jog around the block, it may take several weeks or months to get back up to speed.  For women who had complex issues prior to pregnancy and delivery compounded the problems, it can take longer.  For women who don't require extensive pelvic work but only are dealing with back or neck pain after baby, it can take only a few sessions.
Mostly, it is often determined by your willingness to participate in a home program and do self-care.  Visits usually occur once weekly or bi-weekly but recovery depends on a strong commitment from you to get the results you desire!
What is the cost of Pelvic Floor PT?
Evaluation (first visit) costs $175 and lasts 60-90 minutes.  Subsequent treatments cost $125 and last between 45-60 minutes.
What payment methods do you take?  
All major credit cards are accepted.  Checks are also accepted and should be made out to Amy Meilen, PT.  An invoice, including PT treatment and diagnosis codes (also known as a superbill) will be provided upon request should you be interested in applying for reimbursement for the services provided.  It's your responsibility to determine your out of network benefits prior to attending Pelvic Floor PT in order to determine your reimbursement eligibility.
Do you accept insurance?
Unfortunately, no.  I spend my time with women providing infinitely higher quantity and quality of care.  I don't have time, staff or financial resources required to adequately bill each individual's insurance.  Even though you'll pay my fees up front, you may be reimbursed a significant amount by your insurance after submitting the claim.
Placenta FAQs
What are the benefits of encapsulating my placenta?

Studies have been conducted and some show that ingesting one's own steamed, dehydrated, then ground placenta helps increase the release of the love hormone, Oxytocin, which assists in returning the uterus to it's pre-pregnancy size, in addition to assisting with mother/newborn bonding.  It's also shown to increase CRH, a stress reducing hormone, decreases postpartum "baby" blues, and restores blood iron levels.  It can also help breastfeeding moms increase their milk production.
What is the difference between raw and TCM preparation?
They really are two different philosophies and I suggest that you choose which one resonates more with you.  I tend to prepare more placentas raw, and it is what resonates with me personally, but I can and will prepare yours in the TCM method. The philosophy behind the raw method is that by dehydrating at a low temperature for 12-24 hours, it maintains the nutrients and hormones in the placenta. The philosophy behind TCM (Traditional Chinese Medicine) is that birth leaves an open space in the body, considered cold or yin energy.  By steaming the placenta before the dehydrating process, usually with ginger and lemongrass, it adds heat and warmth to the placenta, adding yang energy to the body.
What type of anecdotal evidence have you seen with your clients?
Instant energy boosts, decreased blood loss, moods improve immediately, increased energy and mood when pills were saved for a later time of hormonal fluctuation (nursing changes or weaning), general well-being and no postpartum depression when mama had it with previous births. Of course, there are so many factors to consider during the postpartum time, and I am not claiming that taking the placenta is the sole reason for all of the above, but my experience is, why not make the small investment and consume the organ that your body created and can improve your postpartum experience?
Why do you prepare it at your home?  Is it sanitary?  
I personally feel more comfortable preparing your placenta at my home, a place where I know how to sanitize, sterilize and prepare the work space and tools that I use throughout the process.  It is a 2-3 day process and I am able to prepare your placenta at night when my family is asleep and I am able to be focused and present on the preparation.  I consider preparing placentas to be a mindful meditation for me, and I am attentive, sending reiki to your placenta during the process.  I follow food handling and OSHA guidelines and have been trained to prepare your placenta with safe and sanitary methods. By preparing the placenta at my home, I am also able to pick up the placenta as soon as possible after the birth and get started on the processing, not having to wait until you arrive from home if at the hospital.
Why would I want to consume the organ that filters toxins from my baby?  Isn't that toxic to me and my baby?  
This is a great question and makes sense to ask!  Yes, the placenta is a filter, removing toxins away from the baby, but it does not act like an air or water filter. It removes the waste from baby and then moves it to the mother's kidneys so her body can dispose of them!  The placenta is rich with nutrients and hormones, not waste and toxins.  🙂
Have other questions? Give us a call at (720) 204-8489 or send an email for a free consultation
Preparing for your birth may seem overwhelming — we're here to help! Headquartered in Longmont, our team of doulas is spread out across the front range, and we are regularly meet with clients in Boulder, Broomfield, Lafayette, Louisville, Erie, and Denver.
Contact us today to see how we can help. We'll can meet for coffee or tea for our complimentary birth planning meeting to learn more about how we can support you in your vision of your birth.
Call (720) 204-8489, click here to fill out the contact form, or email info@sagebirthandwellness.com. We look forward to talking with you soon!