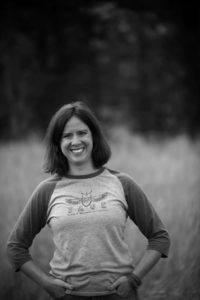 Dr. Elyssa Wright DC, CACCP, lives and practices in Boulder, Colorado. Originally from Erie, PA she completed her undergraduate work at Gannon University. During her Gannon studies, she had the unique opportunity to study in Sydney, Australia. While there, she took a class through their chiropractic program and fell in love with the concept.
Upon her return to the states, she enrolled at Logan College of Chiropractic in St. Louis, MO, and graduated Cum Laude.Dr. Wright also has a passion to educate families on all things health, wellness, and nutrition related. She is Certified from the Academy of Family Practice and Council on Chiropractic Pediatrics. This 200 hour certification program gave Dr. Wright in depth training in pregnancy and pediatric chiropractic care.
Dr. Wright has worked with hundreds of patients to facilitate good health. Her goal when treating you is to look at the whole person and find balance, allowing you to live your life to the fullest. Each patient in her care is provided with an individualized chiropractic treatment plan designed to get the best results possible – as quickly as possible.
As owner of Body and Balance Chiropractic, Dr. Wright believes that every patient deserves the benefits of chiropractics and nutrition. She takes into account each patient's unique health profile. This approach means patients enjoy faster, more effective treatment through proven, whole person chiropractic care. With an education and background in health, Dr. Elyssa Wright knows how important it is to stay active. You can find her running or volunteering in local races, biking around Boulder or participating in yoga classes. She gives seminars on a variety of fitness subjects several times annually.  To contact Dr. Wright, click here.