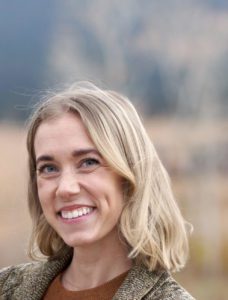 I am a birth doula serving Boulder, Denver and surrounding areas in Colorado. An east coast native, I made my way west several years ago, eventually settling in Boulder with my husband and now 3 year old in 2020. The mountains awakened something in me and after a lot of soul searching, led me to birth work.
As a person, I was changed by birth: I became a parent and watched my former self disappear while I then reappeared as me, but a mom. It is this transformation that I want to support for others. As a doula I believe my role is to fully support the birthing person – physically, emotionally, spiritually – through this profoundly transformative experience. Whether it is the first or 5th time, birth changes a person, and being able to stand witness to that change is an extreme privilege and gift. My anchoring values as a birth worker are trust and empowerment, and my goal is to ensure that my clients have access to, and can fully embody, both of those throughout their birth experience.
An engineer by training, I'm extremely analytical but also highly intuitive. I love digging into research and evidence based guidelines, but I believe that the best decision a birthing person can make is the one that makes them feel safe and empowered. I can research and prepare only to throw it all out the window when it's time to pivot.
You can get in touch with me via email at kellytheboulderdoula@gmail.com or via phone/text at 609-204-5736. I look forward to being a part of your birth team!
And as I believe everyone should have access to a doula, I offer sliding scale services for those that may need it. Feel free to reach out with any questions you may have about cost.