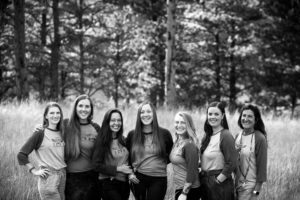 Birthing days can be transcendent and challenging.  Working with a doula can help moms and partners stay focused, nourished both physically and emotionally, and empowered, while experiencing this sacred event—the birth of their child.
Your Birth Doula Will Help You
Recognize birth as a key life experience that the mother will remember all her life
Understand the physiology of birth and the emotional needs of a woman in labor
Assist the woman and her partner in preparing for and carrying out their plans for birth
Stay by the side of the laboring woman throughout the entire labor
Provide emotional support, physical comfort measures.
Provide an unbiased viewpoint & assists in procuring information her client needs to make informed decisions
Facilitate communication between the laboring woman, her partner, and clinical care providers
Perceive their role as one who nurtures and protects the woman's memory of her birth experience.
A Labor Doula Provides Professional Support To You Partner
Your partner's role in the birth of your baby will be a source of immeasurable comfort to you. This experience will stay with you and potentially change your relationship and feelings of intimacy in countless ways.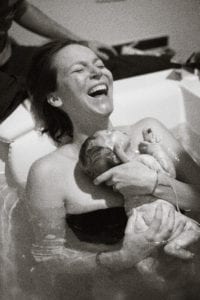 A labor doula's role is not to interfere with your partner during birth, but to enhance the couple's experience by offering her knowledge, wisdom, time and efforts when it is the most helpful. Many partners are eager to be involved during labor and birth. Others, no less loving or committed to the mother's well-being, find it difficult to navigate in uncharted waters. With a birth doula, the partner can share in the birth at a level that feels most comfortable. The doula's skills and knowledge can help the partner to feel more relaxed. If the partner wants to offer physical comfort, such as a back massage or change of positions, and help the mother to stay focused during contractions, the doula can provide that guidance and make suggestions for what may work best.
If a partner needs to rest, to get nourishment, to communicate with other children or family members, the Doula can step in with mom while the partner is away. She can also step out to bring any necessary items directly to the couple and their families. If a partner is unsure of his role in the birthing room, a Doula can help instruct, reassure and ultimately provide him with the tools he needs to best help mom when she needs it.
Throughout a woman's pregnancy, labor and birthing, hiring a birth doula helps couples experience the birth they want for their baby.
Transition Into Parenthood Postpartum Support
In addition to helping you with your birth, Sage Birth & Wellness Collective can help you transition into parenthood with our community resources and postpartum care. What all does a doula… do? Check out our Frequently Asked Doula Questions.
From Boulder, Lyons, Longmont and Throughout the Front Range, Our Team Of Birth Doulas Are Here For Your Family
At Sage Birth & Wellness Collective, we have a team of labor doulas who serve clients in Boulder, Longmont, Niwot, Erie, Broomfield, and throughout the Front Range. We'll help you match up with a doula who's a good fit for your family to make sure your needs are met. Learn more about our philosophy + meet our team of doulas: Amy, Ali, Jennie,  Stephanie, Alistair. Kelly, Brittany & Pooka
Want to chat with your birth doula? Give us a call at (720) 204-8489 or send an email for a free consultation
Preparing for your birth may seem overwhelming — we're here to help! Headquartered in Longmont, our team of doulas is spread out across the front range, and we are regularly meet with clients in Boulder, Longmont, Broomfield, Lafayette, Louisville, Erie, and Denver, Ft Collins and Estes Park.
Contact us today to see how we can help. We'll can meet for coffee or tea during our complimentary birth planning meeting to learn more about how we can support you in your vision of your birth.
Call (720) 204-8489, click here to fill out the contact form, or email amy@sagebirthandwellness.com. We look forward to talking with you soon!