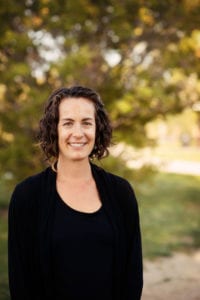 Lexi is a Registered Psychotherapist in the state of Colorado and a Registered Dance/Movement Therapist.  Her focus and passion is supporting parents who have experienced difficult births.  There are all types of parents and all types of births.  Whether you are the individual who gave birth physically, a partner who witnessed it, or another support person who has been effected by a birth, your story may need to be told and integrating the experience can help with the transition into parenthood. 
A difficult birth can mean many things and if you feel that your birth experience was challenging for you, IT WAS. From pregnancy, through labor/delivery, to the postpartum period, bringing another life into the world, no matter your role, is an ancient and life changing occurrence.  It is an event that can have tremendous impacts physically, emotionally, socially, and spiritually.  Lexi supports individuals wherever they are at in this process. Examples of her  areas of focus and events that parents have labeled challenging may include…
-Premature Births
-Neonatal Intensive Care Unity Stays
-Medical complications of person giving birth or of baby
-Birth Trauma
-Coming to terms with not having the type of birth that one hoped or planned for
-Loss of a fetus or  baby
-Preparing to give birth again after previously experiencing a difficult birth
-Processing guilt and shame associated with your experience of giving birth
-Connecting to your baby after a difficult birth
-Prenatal (or Antenatal) depression
-Postpartum depression
As a somatic or body psychotherapist, Lexi honors the knowledge that the body and mind are connected and that what happens in one reverberates throughout the other.  She guides individuals in un-earthing, expressing, processing, and integrating the birthing experience by using both verbal and non-verbal methods.  Because birth is such a visceral and body-centered experience, it is her belief that it needs to be processed in the body as well as the mind.  Lexi also bases her work in mindfulness-awareness practices as it is her belief that paying attention to what is happening in the present moment during a session is key to uncovering conscious as well as unconscious material that needs to be looked at and processed in order to let go of what no longer serves us.
Lexi's private practice, Spacious Ground Counseling, is located in Longmont, CO  and is based out of the Community Roots Midwives building on Coffman St.  To learn more about Lexi, her work, and if this is the right fit for you, please visit www.spaciousgroundcounseling.com or connect with her at (720)308-2425 – lexichatara@gmail.com.