Sage Birth & Wellness Collective was created by Amy Meilen, a physical therapist, birth and postpartum doula, out of a desire to bring quality care providers together to better serve the community of women in our area.  The continuum of care provided from pre-conception through pregnancy, labor, birth and postpartum is something many group practices lack.  Amy's vision was a full-spectrum group of practitioners to provide supportive care to mamas and their families throughout this journey.  A 'one stop shopping' guide, so to speak, where birthing people could find any service providers they're looking for – at any stage of their journey.
Amy also wanted a group of practitioners who had a common philosophy around birth and postpartum, as well as overall reproductive health and wellness. In early 2017, Amy and others in the Lyons, Longmont and Boulder Birth community began to imagine a group of practitioners working together, and in February 2017 Sage Birth & Wellness Collective was born.
Sage Birth & Wellness Collective practitioners believe in the power and strength of our bodies to conceive, bear and give birth to healthy babies.  Our goals is to support birthing people in all ways possible to achieve the pregnancy, birth and transition to parenthood that they imagine.
We work closely with area midwives and OB/GYN offices to ensure that birthing women in all stages of pregnancy and postpartum are aware of services that could aid and assist them to have a healthier pregnancy, an easier birth, and a "4th trimester" that is rich with information on nutrition, ceremony and relishing the role of parenting—whether it is your first child or you're continuing to build your family.
Sage Birth & Wellness Collective was conceived from a desire to build a tribe of women who would support one another through referrals, educate each other in monthly meetings, provide back-up services for birth and postpartum clients, and be doulas to EACH OTHER.  Each of the individuals in Sage Birth & Wellness Collective meets these criteria.  We love and support each other, encourage our individual businesses and provide essential educational, emotional and physical support to one another each time we meet.
In addition to our individual services, our goal is to provide ongoing education and service to our community through free talks, support groups, education series, and postpartum classes.  When birthing people are healthy and well, so too are their families. When families are healthy and well, so too then is the community. And when communities are healthy and well, so too then is Mother Earth.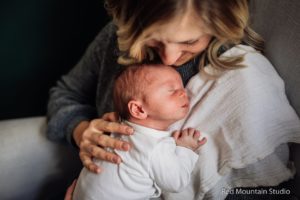 The Sage Birth & Wellness Collective Philosophy
Every birth is unique and they all have one thing in common—the journey from the womb to your family and our world. Your body has the innate knowledge to birth your baby in exactly the way you imagine. Combined with your natural ability to birth your baby, working with a birth doula will help you and your partner negotiate through a series of positions, techniques  and tools designed to assist you on your journey to meet your little one. Our doulas and birth professionals are prepared to work with you and your individual birth vision—whether it be a natural birth in your home, a birthing center, or hospital, whether or not you choose labor augmentation or pain management interventions, whether or not you have a planned or emergency C-section or choose to try a VBAC. Realizing that the birth of your child is sacred, she will respect and hallow the setting you choose. Working with a birth doula will provide you with a constant, compassionate assistant throughout your pregnancy, labor and birth, and into your '4th trimester'–the precious and often trying weeks postpartum.
Members of Sage Birth & Wellness Collective:
Amy Meilen, PT, CD(Dona), birth and postpartum doula, CBE, hippotherapy, ceremonialist
Tara Faith Brockman, M.S., L.Ac., acupuncture
Elyssa M. Wright, DC, Women's health and child chiropractic care.
Jessica Finnegan-Brun, Birth Doula, Lactation Consultant.
Lexi Chatara-Middleton, MA R-DMT, Psychotherapist
Ali Sugarman, Birth & Postpartum Doula, Reiki
Liz Philbrick, Herbalist, Postpartum Doula support
Jennie Hitchcock-Bingham Massage Therapist and Birth Doula.
Sara Miller, Overnight Doula, Herbalist
Kelly Evans, Birth doula
Mara Holloway, Ayurvedic Postpartum Care, PP doula
Alistair Lawyer, Birth, postpartum, overnight and sibling doula
Stephanie Minnaert, Birth doula, placenta encapsulation, postpartum doula
Brittany LaBauve, Prenatal and Postpartum Massage, Birth Doula
Debbie Mayer, Qigong practioner, Psychotherapy
Tracey Holderman, Massage therapist
Kylie Bree-Pinado, Maternity, birth and fresh 48 photographer
Preparing for your birth may seem overwhelming — we're here to help! Headquartered in Longmont, our team of birth professionals is spread out across the front range, and we regularly meet with clients in Boulder, Broomfield, Lafayette, Louisville, Lyons, Erie, Golden, Estes Park, Loveland, Ft. Collins, Denver & Highlands Ranch.
Contact us today to see how we can help. We can meet for coffee or tea for our complimentary birth planning meeting to learn more about how we can support you in your vision of your birth.
Call (720) 204-8489, click here to fill out the contact form, or email info@sagebirthandwellness.com. We look forward to talking with you soon.
Have other questions? Give us a call at (720) 204-8489 or send an email for a free consultation