Our sexual health is left out of mainstream education and healthcare, despite being a vital component of overall wellness. Due to this, many clients feel alone in facing their concerns. Often these struggles result from a wide variety of normal experiences, that may improve with education & coaching!
Sessions with Bailey are client-centered, confidential, & focused on achieving your self-defined sexual wellness goals. They can be virtual, in-office, or in-home (in-home as needed).
Your appointment will center around you as we discuss what brings you in and determine a plan to help you meet your goals. Each appointment will include elements of counseling and education to help you feel relaxed and confident on your journey. If appropriate and there is proper consent, sessions may include hands-on teaching of physical techniques that will help you progress. At all times, your boundaries will be empowered & respected.
Bailey assists with:
Couples seeking ways to enhance their sexual intimacy or confidence
Reclaiming sexuality after childbirth, surgery, illness, loss, etc.
Recovering from traumas locked in the body
Trauma-informed touch, including genital unwinding
Genital scar tissue remediation
Difficulty experiencing pleasure or reaching orgasm
Somatic birth-trauma reprocessing
Loss or lack of sexual desire – discrepancy in desires inside or outside of the relationship
Communicating desires effectively
Being sexual with chronic pelvic pain, vulvodynia, constrictions that inhibit sexual function
Being sexual with a disability
Healing from sexual abuse or trauma
Embodying voice, choice, & consent to further intimacy building with boundary-setting exercises
Passionate relationship coaching, expanding possibilities for relationships
Massage for lovers, learning the art of erotic touch
Exploring the intersection of sex and spirit
Changing habitual sexual roles or scripts
Self-pleasure & masturbation coaching, expanding self-pleasuring practices
Holistic pelvic & sexual care resources based upon current science that address physical, emotional, psychological, sexual, & spiritual wellbeing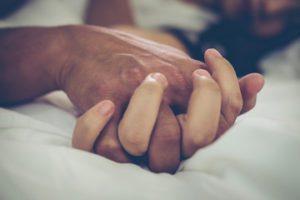 To contact Bailey or learn more, please visit her website and book a free consultation!