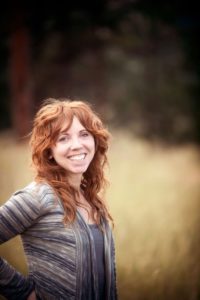 Sara Marie Miller (she/her/hers) is a Boulder-based postpartum doula, clinical herbalist, nutritionist and flower essence practitioner.  She has also worked as a teacher, baker, floral designer, artist, yoga instructor and reiki master. Her varied experiences are rooted in collaboration and wellness. She believes that the way we birth, raise ourselves and raise our children will change the world for the better.
Sara grew up on a farm and has a deep love for the natural world and is passionate about supporting womxn's creativity and power. She is honored to be an auntie and has seen how witnessing another can be a transformative gift. When birthing people feel taken care of they have a more positive influence within their families and communities.
Sara completed the Matrona Birth and Postpartum certifications and the Innate Postpartum Care program. She also completed the Clinical Herbalist training through the Colorado School of Clinical Herbalism where she finished the Nutrition and Flowers Essence practitioner training. Her nutritional focus has been on gluten free and dairy free diets and  fertility enhancing  and lactogenic recipes. She is a 200 hour certified yoga instructor and has a sense of awe for what the human body is capable of.  She is also an artist and hosts a weekly podcast show, Thyme in the Studio, mostly showcasing female creatives with earth-centered practices. You can check out her work and offerings at www.thymeinthestudio.com
When she is not supporting families you can find her walking in the woods and stopping to look at almost every fallen leaf, drawing, playing with flowers, making herbal concoctions or cooking up something special in the kitchen with her partner.
What does it look like to work with Sara?
Generally each session is 2-6 hours and can involve tending to mom, tending to baby, going on walks, reiki, conversation, inspired movement, art projects, creative writing, light housekeeping, cooking, helping with sleep or breastfeeding issues, etc.
Clients are seen 1-2 x per week as feels applicable for you.
Overnight shifts are an option to help families get some deep sleep.
Sara can also create flower essence and herbal formulas as an additional layer of support.
Postpartum time does not have a deadline. While the first 40 days after a birth are considered the most crucial time for support, it's never too late for more love and care. Feel free to reach out if you feel called. sara@aidazea.com