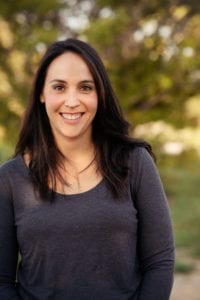 Ashley Vogt is a Certified Birth Doula (Childbirth International) and Placenta Specialist (International Placenta & Postpartum Association) living in Longmont, Colorado with her husband and three children. After giving birth to her first child in 2013,  Ashley realized how important support is during pregnancy and birth and that inspired her study of all things birth related.  Ashley believes that giving birth is transformative;  she desires to hold space for each new mom as they experience that transformation and begin the journey into parenthood.  Ashley has realized there is such a need for women to know their birth options; to feel the freedom and space to ask questions and think through what their ideal birth scenario looks like. Furthermore, to feel supported in those choices, to have someone come alongside you, support you and advocate for you when needed- this is what she longs to bring to the birth space. From epidural to induction to unmedicated hospital births, Ashley has learned so much through her own births; about how much the body is capable of and how powerful each of our birth experiences can be. Ashley wants to partner with each family as they travel through the joy and power of their own birth journey. 
In her free time, Ashley enjoys Saturdays at the farmer's market, hikes with her family, and soaking up the Colorado sunshine. When not holding space at a birth or standing in awe of the beauty of a placenta, she can be found snuggling her kiddos and trying to soak up every minute of them while they are still little. 
As a birth doula, Ashley is available to support families planning to give birth in the Longmont area. Her services include two prenantal visits, continuous labor support, and one postpartum visit. 
Additional services provided:
– Placenta Medicine: encapsulation, balms, tinctures, natural blood or watercolor placenta prints, and umbilical cord keepsakes
– Newborn & Toddler Sleep Consultation (in person or by phone)
– Birth Plan Consultation (in person or by phone)
– Sibling Doula
For more information on Ashley's availability, rates, or services, please contact her at ashleynicolevogt@gmail.com.