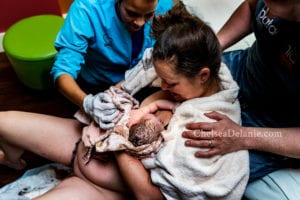 Birth photography is a fast growing genre in the world of photography. People are drawn to photographing births because of the intense emotions, one-of-a-kind moments, and the beauty of watching a baby enter this world. It is important when you invest in a birth photographer that:
You know you are hiring someone that is capable or working in all birth environment- home, hospital, OR, or birth center.

The photographer can leave their personal preferences for their own births at the door and create a positive birth space for your family

The photographer has the equipment that is versatile enough to hand a wide range of lighting situations because birth photography is offers some of the most challenging lightning conditions.

The photographer has the skill to use the equipment they own. Owning a nice camera is only part of the equation in getting professional photographs, the same way owning a professional oven range is only one part of making a five-star meal.

 

You make sure you hit it off with your photographer. They will be coming into a very intimate space with your family and will forever be part of your birth story. If you love their work, but not their personality, you could end up not loving your photographs.

The photographer is educated in the birth process and birth environment.
Hiring a professional birth photographer to join your birth team insures that your family and partner can be fully present during the birth and be a part of the story, rather than holding up a camera or cell phone. This birth will only happen one time, there are no re-takes.   To learn more about Sage Birth & Wellness maternity, birth, fresh 48 or family Photography, fill out our contact form!